Dental Implants - Bullard, TX
Replace Missing Teeth with Ease
When permanent teeth are lost, regardless of the reason or number of teeth, dental implants can offer a "new lease on life." They are superior to other choices because they are solid, secure, and esthetic. After nearly 35 years of use, they have a 90-95% proven success rate in appropriately chosen cases. Dr. Tad Morgan provides dental implant restorations (the dental crowns and other prosthetics that complete the implant process) at our Tyler, TX area dental office in Bullard. If you're missing a single tooth or a complete row of teeth, call our office to schedule a tooth replacement consultation appointment with us.
What is a Dental Implant?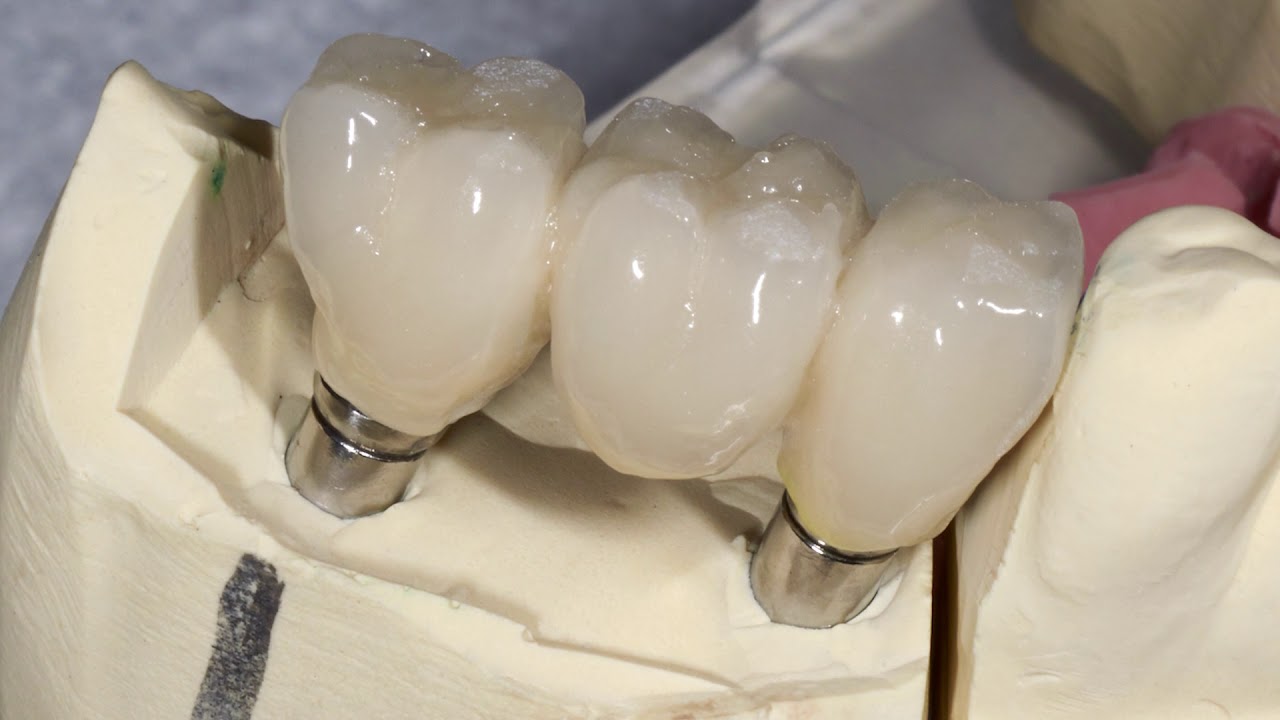 Dental implants are posts inserted into the gum line that will mimic the lost roots of your teeth. Unlike other tooth replacement options that only restore the parts of teeth you can see when you smile, implants allow our team to completely reconstruct your smile from the roots up. This makes dental implants a much more natural looking, feeling, and functioning restoration option.
What are the Benefits of Dental Implants?
People choose dental implants for a variety of reasons, including:
Dental implants offer flexibility, replacing a single tooth, several teeth at once, or even all of your teeth.
Because dental implants anchor your replacement teeth in place, there's no fear of slipping, shifting, or clicking.
They're designed to function and feel just like your own teeth.
They return your ability to eat a wide variety of foods.
They don't require any modification of remaining teeth.
They prevent bone loss.
What is the Process of Dental Implants?
The dental implant tooth replacement plan is completed in two phases. During the initial treatment phase, we work with a skilled specialist. They will place the implant post by making a small incision into the gum line. Then, the implant is positioned into the jaw. A protective cap is attached over the top of the implant, allowing the post to fuse with the gum and bone tissue and maintaining the necessary space to access the implant post when it's time to attach the restoration. Over the course of three to six months, the implant post fuses with the supportive alveolar bone and soft tissue, recreating the lost tooth roots. Once this fusion process is complete, patients return to our office where we design and attach your replacement tooth or teeth.
What Types of Implant-Retained Restorations are Available?
An implant is a special surgical-grade titanium post that's manufactured to highly precise specifications under strict sterile conditions and then inserted surgically into the jawbone below the gum surface. With the proper use of the newest anesthetics and medications, you need not be concerned about pain. As the bone bonds to the post, it forms a secure foundation onto which your new teeth are then attached and shaped to match your mouth. The number of teeth being replaced will determine the best kind of restoration for you. Implants can help replace a single tooth or a full set of teeth. If you have been suffering with ill-fitting partial or full dentures, are missing teeth, or feel you need teeth extracted, do not hesitate to call our dental office near Tyler to be evaluated for dental implants. Replacing missing teeth is great for your self-confidence, but there are a number of other reasons to replace missing teeth as well. When you lose a tooth, it can cause your bite to become different, contributing to TMJ problems. Missing teeth increase your risk of tooth decay and gum disease and contribute to jaw bone loss. Additionally, missing teeth can negatively affect your overall health, making it more difficult to eat the foods you need for proper nutrition.
Implant Crowns & Bridges
Choosing the right restoration for your new implant(s) is a crucial decision, and Dr. Morgan will work with you to determine the ideal solution based on a number of factors, including your current level of oral health, the number of teeth that need replacement, and your own personal preferences. When restoring a single tooth that's still surrounded by healthy teeth, a custom all-ceramic dental crown is the ideal choice. Its conservative nature will preserve as much of your remaining healthy smile as possible while filling in the noticeable gap in a lifelike and functional fashion.
Implant-Retained Dentures
When a greater area of the mouth is in need of tooth replacement, an implant-retained denture can provide quality coverage at a more cost-effective price. These devices are similar to traditional prosthetics, with one important difference – they're designed to attach over a set number of placed implants for a sturdier, customized fit that feels lifelike. These appliances have both fixed and removable varieties.
All-On-4
When using traditional implants, patients who are facing extensive tooth loss may need up to 8 placed in each arch to support replacements, resulting in an extremely high cost and a lengthy healing period. Some are even unable to receive the procedure because they don't have enough jawbone density to ensure successful implantation. Thankfully, All-on-4 implants from Dr. Morgan here in the Tyler area can provide superior results for many people in need.
Our team typically recommends All-on-4 for patients who have failing teeth or no teeth at all, as well as those who are currently wearing dentures. With this reconstructive treatment, the amount of implants a patient needs are reduced to just four, which can be placed strategically to avoid the need for time-consuming bone grafts and sinus augmentation. We can even provide replacement teeth immediately following your procedure in most cases, allowing you to spend virtually no downtime without the strong, beautiful smile you need.
How Much do Dental Implants Cost?
The cost of dental implants depends in large part on the individual's plan. A big part of your treatment consultation appointment, will be spent walking you through each step of your treatment plan, offering estimates of the out of pocket costs for each step of the process, and working with you to budget for your tooth replacement. We are happy to file dental insurance claims to maximize your benefits whenever possible. Our office accepts payments through CareCredit and other third party financiers that provide low and no interest financing for medical and dental treatments.
Dental Implant FAQ's
Are you still curious about dental implants? Dr. Morgan wants all his patients to have the information they need before committing to a treatment option. That's why he's included the answers to some of the most frequently asked questions about dental implants. As a highly trained implant dentist in Bullard, Dr. Morgan is happy to satisfy your curiosity and help you understand this wonderful replacement for missing teeth.
How Long Do Dental Implants Last?
Dental implants are unlike any other replacement option because they are designed to last for a lifetime as long as they are cared for properly. The titanium that dental implants are made of is biocompatible, allowing them to fuse to your jawbone in a process called osseointegration, becoming a permanent part of your body. Titanium is incredibly durable, which is the main reason why your dental implants can last for decades upon decades.
Why Should I Choose Dental Implants?
Dental implants have a success rate of over 95% and they come with a number of unique benefits. However, where they truly set themselves apart from other options is that they're the only replacement that restores the entire tooth from the roots up. This provides the most natural feeling smile, but it also keeps your jawbone healthy. Dental implants stimulate the jaw to prevent it from deteriorating after tooth loss. A healthy jawbone means additional lost teeth are less likely and you'll also maintain a more full, youthful facial appearance.
Are Dental Implants Right for Me?
Dental implants have become the premier option for tooth replacement because of their many benefits. However, you may be wondering whether or not this is the right solution for you. The best way to know is to come into our office for a consultation. Dr. Morgan will carefully examine your smile, the number of teeth you're missing, and also check for any preexisting dental issues. From there, he will be able to develop a personalized treatment plan
How Should I Maintain My Dental Implants?
One of the most significant benefits of dental implants in Bullard is that they look, feel, and function like your natural smile. For these reasons, caring for your implants is easy! Just brush twice a day and floss once a day to keep your smile healthy and clean. A good at-home oral healthcare routine combined with regular visits to our office for checkups and cleanings will ensure that you can continue to enjoy a strong, beautiful set of teeth.
If you still have questions, please don't hesitate to contact our office to speak with one of our friendly team members!